Act 7:49 Heaven is my throne, and earth is my footstool: what house will ye build me? saith the Lord: or what is the place of my rest?
The ending week of February was rather eventful for me as the Housing Development Board (HDB) program to upgrade some existing infrastructures in our house, particularly both the sewerage and drain pipes with the option to upgrade the two toilets with wall to wall tiling at the same time. The total cost would be around S$10,000 but we pay only 10% of this cost. We purchased our apartment, all 1,410 sq feet or 141 metres in 1984 under the 99 years leasehold at a cost of S$93,500 (including legal fees of S$1,200). Today in the open market, the house can sell for more than S$580,000 but the catch is a new house slightly smaller would cost equally as much if not more.
Private condominiums are going at nearly S$1,250 per sq foot at some good locations. In prime districts, it goes as high as S$3,000 per sq foot. That is why some Singaporeans are willing to lease out the apartment to stay across the border in Johor, trading a suburban lifestyle for the overpopulated island, nation state, some prepared to be inconvenienced by the packed commuting system even before rush hours. There are occasional reports of serious robberies with nasty injuries there, but the Sultanate and the Federal government seems to have everything under control as investments are pouring in. It was once estimated that Singaporeans spent close to S$7 billion dollars yearly over there.
My interest in visiting Johor Bahru frequently is not about our style of living as our Lord has provided in ways beyond our own imaginations. Truly, as the song goes, "Thank you Lord for your goodness as we have clothes to wear, roof over our heads, food on our tables and shoes on my feet." That is more than enough for our brief sojourn in this earth. No, my interest is in meeting the saints and have fellowship with them and when there are none, we encouraged our Malaysian brothers to meet us there for just a few hours of precious fellowship and speak of what God has done in our lives. We are careful not to allow our conversations to degrade into speaking about people. There is so much to talk about the Lord that we simply don't have time to speak about others but we certainly can pray for them in their time of needs.
If the Lord tarries, I am looking at the next generation of people considering the fact that they might be the ones to see the Third World War, declared as the Third Woe in the bible. We know the church of God will be raptured by then. God gave the prophet seven visions in 1933 and almost all but one of them is yet to be fulfilled. But that last vision was America in smoulders as far as the eyes could see(English spelling with the 'u') as in Saviour instead of Savior. A brother recently sent me a video of the Mercedes Benz driver-less car, and it fits the description in the Vision of Brother Branham except that in the vision, the car do not have a steering wheel and he saw a family sitting and was involved in a board game, chess or something, which could be an electronic playing pad.
Brother LanLan posted a picture of the latest Google driver-less car before I got the video of the Mercedes and the Google version was smaller and less sophisticated. As far as I checked, he said "a family" not many families and I really dare not conjecture what that means, if the vision was a scenario of just at the testing stage of such a car or that more than one car are in service.
64-0823M QUESTIONS.AND.ANSWERS.1_ JEFFERSONVILLE.IN COD SUNDAY_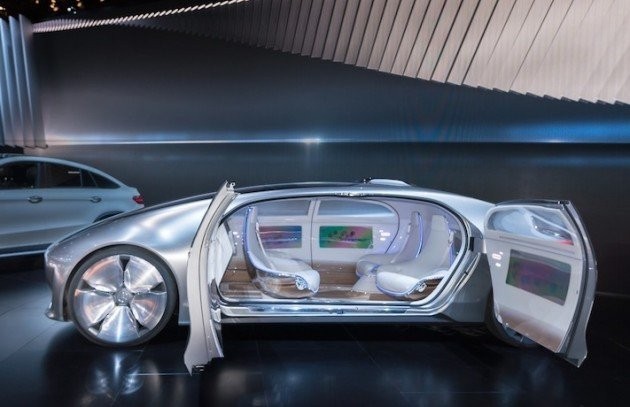 « 17 † And now, it also said, "And it shall come to pass, that before the end time shall come, that automobiles will take on the shape of an egg, become more like an egg. And I saw an American family driving down a highway in a car that... They were setting facing one another, and had a table, and were, look like, playing checkers or cards. And they didn't have any steering wheel in the car. And it was controlled by some power without a steering wheel. How many remembers me prophesying that (See?), that's been here?
Now, at the World's Fair they've already got the car on the market. Here is the... It's sold now; some big company has taken many of them. And this car, here it is. Paul Boyd remembered the prophecy, looked into his book what I'd said, and took the picture in there. And there it is, exactly in the form of an egg, with two seats setting that way, and two setting this way, and a table setting in the middle to play the cards and things on, just exactly.
During the ending week of February when the upgrading was in progress, my complete bedroom was covered with micro dust, mainly from the red bricks shredded by the powerful high torgue drill as the workmen worked at record speed..spewing out clouds of dust everywhere. I was forewarned by a vendor trying to sell his plastic covering and sticky tapes, but I could not imagine nor foresee that the dust would creep through cracks and gaps even in closet cupboards. I am still cleaning up my room as we speak. But one good thing that came out of this was I found an old photo album of the baptism of my parents on 17th Aug 1991. I could not remember that there was a younger sister, Pamela, a colleague of Sister Lucy, who was the first to be baptized, followed by my mother and later my dad. What a joyous occasion it was for me just to look at the pictures again. In Feb 1992, I went to work for an British owned American firm and was out of the country nearly 35% of the time. I even spent one Chinese New Year in New York….but those Lion dances there were really pathetic and there was not much of a fanfare as was Chinese New Year in Singapore.
I like to give a tribute to my dad who emigrated to Singapore for a better life in the 1930's but found he could not escape the second world war, as the Japanese invaded Singapore. He was sent to work as a prisoner in the deadly railways in Thailand, the Japanese trying to create a railroad to Burma (now known as Myanmar, the correct pronunciation). Apparently they were strife by British/Allied aircrafts trying to disrupt the Japanese plans and in the process even killing their own people who were held prisoners. My father came home a changed man. He was not much of a talker and more of a toiler. He was willing to work in anything to keep his family of five at that time going. My brother being born 2 years after me as I was 2 years after my sister. As children we were left to our own devious errors as we interrupted the daily struggles of the housewives and women by getting ourselves into accidents, fights and playfulness which sometimes resulted in getting the adults involved, quarreling, hair pulling and screaming curses. One woman neighbour chased my mother with a broom because she thought my kid brother ruined her precious cloth with a scissor at hand. Thankfully peace prevailed again when the couple moved out weeks later.
There were some problems of living in the commune. The layout was like a large courtyard with houses or rooms rather, arranged in a rectangular shape, housing each family of one, two, four or even six where one of the corner was the kitchen, toilet and bath area. The other corner was a meeting place usually occupied during festivals as the housewives gathered to make their goodies, like dumplings, steamed buns and rice pastries molded into various shapes and colours. The seasons kind of rally everyone together and story telling, laughter and camaraderie rule the days. Since we are near the Equator, we have equal hours of days and night. The landlord did not allow the residents to switch on too many tungsten bulb lights, so the evening ended early as each family retired to their rooms. Nights when the moon was out in full brightness, it kind of shrouded the place with a romantic atmosphere as couples and family would gather along the bank of the river to enjoy the cooler air and social exchanges and pleasantries after days of hard labour.
The walls of our room were wooden and had gaps. We merely used thumb tacks to pin newspapers for wall coverings, learning to read in the process (aha subliminally perhaps merely 4 years old before we moved to Victoria Street). The size of the room we lived in was no larger than my bedroom today. And that was our living room, bedroom and study room, all roll-in one. We shared the commune toilets (this was a shed like structure above a deep ditch located a short distance away to avoid the flies and stench as we civicly sprinkled lime powder over the human waste).
The kitchen, located in one corner of this courtyard house, was a happy place filled with aromatic sesame and peanut oil. As the housewives prepared the charcoal stoves, we tried to help by washing the vegetables but often, we were not allowed near the knives and fire, so we do not spent much time in the kitchen except when we have our morning baths there. We kids shared the common playground at the edge of the Whampoa River, (sometimes we just dip ourselves as though we were really swimming in the muddy waters), with ducks, geese, chickens, dogs and cats. Some tried to keep goats, but they messed up the place so quick, that it would be havoc so the goats had to be kept apart.
The pleasant part about communal living was of course the women helping each other out when it comes to looking after the kids. There was no need for doors to be locked as strangers coming would be noticed immediately. During festivals where everyone gathered to help in the preparations, baking and cooking of the cookies, pastries, biscuits and cakes. Particularly with the dumpling and lantern festivals and of course the "tang yuans" or glutinous rice balls. And yes, we did not have tap water at all. We drew from a well inside of the kitchen area and bathe around this well in our natural glory, as the adults had covered perimeter of the well, creating a floor with granite cement. The well had a netting and large wooden cover to prevent anyone from falling into it. I fell into a drain once and was not discovered till my mother came looking for me, half an hour or more later. The scar in my forehead bore record of the seriousness of the cut I received. Satan was trying to take my life then. My mother nearly went mad with grief. That was how mums expressed their love for their children back then.
One job my dad took was a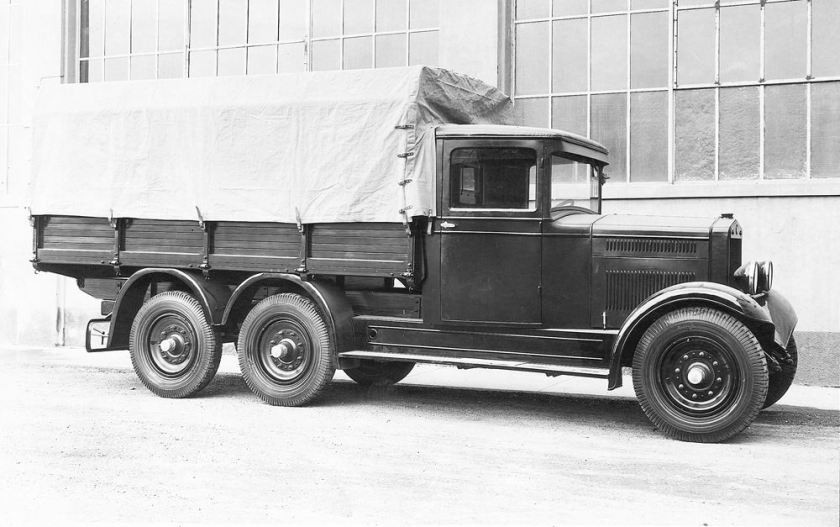 s a truck driver (we call these trucks, lorries of 1930's design, and had to start by hand cranking between the front wheels)) but that took him away from home for days, as he carried all kind of loads into Malaysia, such as pigs, chickens, cement and people at various times. But when he was home, we got to go around in the lorry, us kids sitting on planks placed across the covered truck. It was not dangerous because the lorry could only go no more than 30 miles along those unpaved roads. But being young, we got to sit in the front and got a good views of the road and all happenings. It was fun and better than any theme park rides. He decided to quit that driver job soon and became a general worker helping to clear the trenches in Orchard Road. Orchard Road then was simply a wide open space with partly paved roads. It becomes what it is today, the prime branded shopping district, because a young Chinese man started to sell silk and colourful printed textiles to the expatriates community comprised mainly of housewives of the British and Allied forces, from New Zealand and Australia. Soon word spread and the young man set up a provision kind of shop for the ladies to feel and view the cloths before purchase. There were no TVs, few telephones and news spread by word of mouth. It gradually became high society meeting spot...housewives spending their husband's money and enjoying their own companionship….to help pass the day. Textiles especailly silk, from China was the vogue of the day and the ladies loved them to madness. Mr Tang, the young man, soon developed into an entrepreneur, property and hotel owner. Being a devout Christian, he did not carry out business on Sundays (this was changed later by his children as Singaporeans spent their Sundays shopping rather than attending worship or family togetherness) hence the women would flock to the shop on Saturday in droves. The ceremonious stone still carries the message, that Jesus Christ is the foundation of that building. Probably the only testimony of a hotel lobby carrying such a message to the world. What a wonderful testimony.
Education was compulsory and we as children were not able to help in lightening the family burden so my mother became an entrepreneur on her own, taking on any jobs, working as an ironing lady for the officers of British Armed Forces, housekeeper, even going house to house peddling what she discovered were saleable goods such as shampoos, showering gels, perfumes and even plastic straps for the handles of refrigerators which was her fast moving item. We saw how our nation evolved from being a colonial state into a full fledge independent country, saw the struggling years of the people, the riots, the triads, bloody fights between bus companies, the formation of our own government and the defense forces. Saw through the confrontation and the Vietnamese war, providing medical assistance to the refugees of South Vietnam as the South fell to the Northern Vietcon army. Some of the wealthy refugees traded their gold and jewelry for rice, sugar, salt and canned food. Greedy vendors capitalized on their plight for ungodly gains. But I also realised what was the true value of money in those times. And the words of our Lord, to gather treasures in heaven where moth and rust do not corrupt became so real and true in our lifetime. Truly our soul is precious to the Lord and He teaches us how to live our lives in this world. Not like the rich young ruler who gathered, filled and had surplus but died before he could enjoy his earthly treasures. He had forgotten to feed Lazarus, the beggar even with the crumbs, though he had so much excesses.
The Rich Man and Lazarus
Luk 16:19-31
(19) There was a certain rich man, which was clothed in purple and fine linen, and fared sumptuously every day:
(20) And there was a certain beggar named Lazarus, which was laid at his gate, full of sores,
(21) And desiring to be fed with the crumbs which fell from the rich man's table: moreover the dogs came and licked his sores.
(22) And it came to pass, that the beggar died, and was carried by the angels into Abraham's bosom: the rich man also died, and was buried;
(23) And in hell he lift up his eyes, being in torments, and seeth Abraham afar off, and Lazarus in his bosom.
(24) And he cried and said, Father Abraham, have mercy on me, and send Lazarus, that he may dip the tip of his finger in water, and cool my tongue; for I am tormented in this flame.
(25) But Abraham said, Son, remember that thou in thy lifetime receivedst thy good things, and likewise Lazarus evil things: but now he is comforted, and thou art tormented.
(26) And beside all this, between us and you there is a great gulf fixed: so that they which would pass from hence to you cannot; neither can they pass to us, that would come from thence.
(27) Then he said, I pray thee therefore, father, that thou wouldest send him to my father's house:
(28) For I have five brethren; that he may testify unto them, lest they also come into this place of torment.
(29) Abraham saith unto him, They have Moses and the prophets; let them hear them.
(30) And he said, Nay, father Abraham: but if one went unto them from the dead, they will repent.
(31) And he said unto him, If they hear not Moses and the prophets, neither will they be persuaded, though one rose from the dead.
The last verse 31 where Abraham said
"if they hear not Moses and the prophets, neither will they be persuaded, though one rose from the dead"
became so real when another Lazarus was raised from the dead, after four days, where even his sister told the Lord that by now, his body would stink, that the Lord Jesus cried with a loud voice "Lazarus, come forth", and the dead man rose from the dead right before their very eyes. One would think such a miracle would be great testimony for them to believe but instead chief priests and elders sought to kill Lazarus to destroy the evidence!
Joh 12:9-12
(9) Much people of the Jews therefore knew that he was there: and they came not for Jesus' sake only, but that they might see Lazarus also, whom he had raised from the dead.
(10) But the chief priests consulted that they might put Lazarus also to death;
(11) Because that by reason of him many of the Jews went away, and believed on Jesus.
(12) On the next day much people that were come to the feast, when they heard that Jesus was coming to Jerusalem,
We know from the Word, that Jesus Christ is the same, yesterday, today and forever. God is patient with the then world of Noah and he preached for nearly 120 years to forewarn of the impending doom, but everyone laughed and scorned at his message. In the end, only the animals and his own family were the ones saved as the bible recorded that all living creatures, with breathe in their nostrils died or drowned.
Today, God send us a prophet to warn about the tribulation coming into the world as spoken of by Jesus in Mathew 24 and 25 that the only way to escape is to enter the ark of safety, the Name of the Lord Jesus Christ, so that we can be saved.
1Jn 1:9 If we confess our sins, he is faithful and just to forgive us our sins, and to cleanse us from all unrighteousness.
The Word included all have sinned and come short of the glory of God and the wages of sin is death, that we must repent of our evil ways and He is faithful and just to forgive us our sins...to cleanse us from all unrighteousness. That
"Joh 6:37 All that the Father giveth me shall come to me; and him that cometh to me I will in no wise cast out."

That " Joh 1:12
(12) But as many as received him, to them gave he power to become the sons of God, even to them that believe on his name:

Joh 5:24
(24) Verily, verily, I say unto you, He that heareth my word, and believeth on him that sent me, hath everlasting life, and shall not come into condemnation; but is passed from death unto life.
Won't you come? Would you invite Him to come into your heart?
Act 7:49 Heaven is my throne, and earth is my footstool: what house will ye build me? saith the Lord: or what is the place of my rest?
And the answer is "the Human Heart" where the Holy Spirit will come to take His abode in us and transform us from death in Eternal Life.