The God of Promise
Posted: 19 June 2015
Categories:
The God of Promise.
Yea, I said unt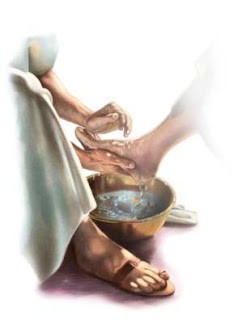 o you, there is no such gods but this God. A God who speaks to us, yes communicates and a God who keeps His Word because He is the Same, Yesterday, Today and Forever.
Mal 3:6
(6) For I am the LORD, I change not; therefore ye sons of Jacob are not consumed.
Heb 13:8
(8) Jesus Christ the same yesterday, and to day, and for ever.
His every decision is right the very first time because He is Perfect and dispenses His decisions which fail not. Aren't we glad that we serve such a God, a God who judged so precisely and justly that the recipient of such justice has to repent and not do it again, like a father chastising his own son. Tough but it was for our own good. See, many are taught today that there is grace and that God don't judge us at all. How far are they off the Word, it's as far as the tip of the pin to the top of it's head. The false teachers tell you that grace is sufficient and that you can just tell daddy-O that after all, he can't beat you as you are supposed to be his son or daughter? And you can keep doing wrong time and again? That is not our Just God. Being Just, He had to dispense judgment. Paul said in Romans, the wages of sin is death.
Rom 6:12-16
(12) Let not sin therefore reign in your mortal body, that ye should obey it in the lusts thereof.
(13) Neither yield ye your members as instruments of unrighteousness unto sin: but yield yourselves unto God, as those that are alive from the dead, and your members as instruments of righteousness unto God.
(14) For sin shall not have dominion over you: for ye are not under the law, but under grace.
(15) What then? shall we sin, because we are not under the law, but under grace? God forbid.
(16) Know ye not, that to whom ye yield yourselves servants to obey, his servants ye are to whom ye obey; whether of sin unto death, or of obedience unto righteousness?
And Rom 6:23
(23) For the wages of sin is death; but the gift of God is eternal life through Jesus Christ our Lord.
You may then ask, Bro Peter, when does Grace comes into the picture? Well take the case of the woman caught in the adulterous act by her accusers. Her accusers faced the same predicament and would have stone her but seeing Jesus having such a great followings, they wanted to put Him on the spot by asking Jesus whether they should stone her or not according to Moses Law. Of course they could. But Jesus knows the thoughts and intents of the heart, past, present and future. These had already made up their minds to stone her seeing that they caught hold of her and not the other male partner. Now they confronted the man Jesus not knowing that He knew their thoughts and could read what were in their hearts. So Jesus said, "let those who are without sin cast the first stone....."
Mine, what a rebute. If you think you are clean, very well cast the first stone. It was not because of Grace that prevented the woman from death, but that the dispenser of the justice confronting Jesus were not just! They had many hidden closets and only appeared to be righteous, but now these very accusers faced the most holy and righteous Judge, the Only One who could dispense justice perfectly being the spotless sinless Lamb of God made sin for us. Surely. these wicked accusers withdrew themselves from the greater to the least of them, as if the bible was telling us the greater amongst them had more to hide.
When they left in haste, there was nobody around but the woman and Jesus. And what did the righteous judge said to her? "Has none condemned thee"? "None", she replied.and she called Him, Lord. Jesus said to her, "Neither do I condemn thee, go, and sin no more. Notice the comma after the word go? In other words, Jesus was saying Then you are free to GO, AND SIN NO MORE
SEE, GO, AND SIN NO MORE....Not continue to sin and grace will cover your future sins, but go, you are free and sin no more. By the law, she was supposed to make an offering, but how could she? Seeing that the very act of adultery cause her to loose that opportunity to make redemption, not unless you meet the great redeemer. He was the Sin offering! That is why we have Grace by Redemption! Hallelujah! I can really shout for joy. See, she called Him, Lord showing her revelation of who He was. Her Lord! See, recognizing and confessing Jesus is Lord entitled her to His mercy and grace. Only believe.
Mat 21:32
(32) For John came unto you in the way of righteousness, and ye believed him not: but the publicans and the harlots believed him: and ye, when ye had seen it, repented not afterward, that ye might believe him.
Who can forgive sins but God. And Jesus forgives her for her error but warned her not to do it again. See, that ye might believe him, the messenger who was the Word of God expressed for that age. And believing produces actions, it caused the publicans and harlots to repent. God was rich in mercy to those who will follow after Him.

I was listening to the sermon, God rich in mercy as I was writing and pondering upon "redemption". And right at that moment, these words came out and into my ears:-
65-0119 THE.GOD.WHO.IS.RICH.IN.MERCY_ PHOENIX.AZ V-19 N-2 TUESDAY_
« 29 † Now if many of you like to just mark down Scriptures that a minister reads. And I would like for you to, tonight, if you would, to turn to Ephesians.
30 And I was speaking last Sunday on the Ephesians, how that the Book of Joshua was the Ephesians of the Old Testament, and how it was a Book of redemption.
31 And redemption has two different parts: "come out of" and "entering into." First, you have to come out. Some people wants to bring the world in with them; but you got to come out of the world, to enter into Christ. You have to come out of unbelief, to enter into faith. There cannot be one thing in your way. To really have genuine faith, you must absolutely leave everything that's contrary to the Word of God, behind, to enter into faith.
32 And that was the Book of the Ephesians of the Old Testament, Joshua. Where, Moses represented the law, could not save no one; but grace could, and here Joshua is the same word like Jesus, "Jehovah-saviour."
33 And now then, we find out that we have come to another Ephesians, another Ephesus now. Where, that, in our intellectual denominations and so forth, and all of our educational programs has come to its--its Jordan, then we must have an--an Ephesians again. We must have an exodus, to "come out" and to "go into," for the Rapture.
(Editor: And as I was sharing this very article using it as part of last Sunday's service, 21st June, I saw why the great Judge wrote with His finger on the ground when confronted by the Pharisees and Scribes over the woman caught in adultery. Do the accusers realised they were talking to the One who gave Moses the Law? That was how Moses received it, by God's finger writing on the two tables of stone. Moses filled with anger threw the two tables of stone at Aaron's wild party, of drunkenness, idol worship of a golden bull (the gods of Egypt, whom Jehovah destroyed) and naked wanton lusts. And as I was writing these very words now, that was what Moses' justice was doing, stoning with stones. Notice that Jesus also wrote on the ground with His finger twice as God did in the mount with Moses after the first two tables of stone were destroyed! Hallelujah and praise to our God. That is why we need another Joshua, the Holy Spirit, the wedding garment so that we are the wise Virgins with oil in their lamps)

As day unto day uttereth speech, and night into night sheweth knowledge, so does he who is a man of God who teaches his converts such. Did any of the grace teachers tell you that? Repent and go and sin no more? If so, then they are the true teachers. If not, they are but liars preferring the praises of men than the Word of God. This is how we come under the grace of God, when we walk in His Word, according to His statutes, commandments, law, testimony, fear and judgment.
Psa 19:1-14
(1) To the chief Musician, A Psalm of David. The heavens declare the glory of God; and the firmament sheweth his handywork.
(2) Day unto day uttereth speech, and night unto night sheweth knowledge.
(3) There is no speech nor language, where their voice is not heard.
(4) Their line is gone out through all the earth, and their words to the end of the world. In them hath he set a tabernacle for the sun,
(5) Which is as a bridegroom coming out of his chamber, and rejoiceth as a strong man to run a race.
(6) His going forth is from the end of the heaven, and his circuit unto the ends of it: and there is nothing hid from the heat thereof.
(7) The law of the LORD is perfect, converting the soul: the testimony of the LORD is sure, making wise the simple.
(8) The statutes of the LORD are right, rejoicing the heart: the commandment of the LORD is pure, enlightening the eyes.
(9) The fear of the LORD is clean, enduring for ever: the judgments of the LORD are true and righteous altogether.
(10) More to be desired are they than gold, yea, than much fine gold: sweeter also than honey and the honeycomb.
(11) Moreover by them is thy servant warned: and in keeping of them there is great reward.
(12) Who can understand his errors? cleanse thou me from secret faults.
(13) Keep back thy servant also from presumptuous sins; let them not have dominion over me: then shall I be upright, and I shall be innocent from the great transgression.
(14) Let the words of my mouth, and the meditation of my heart, be acceptable in thy sight, O LORD, my strength, and my redeemer.
Notice the six desirables of these psalm? And then the Lord added the Seventh! A new commandment I give unto you, not as the world giveth give I unto you that all men might know that you are all my disciples if you have love (really have it, and not simply pretends to have it) one to another!
Joh 13:34-35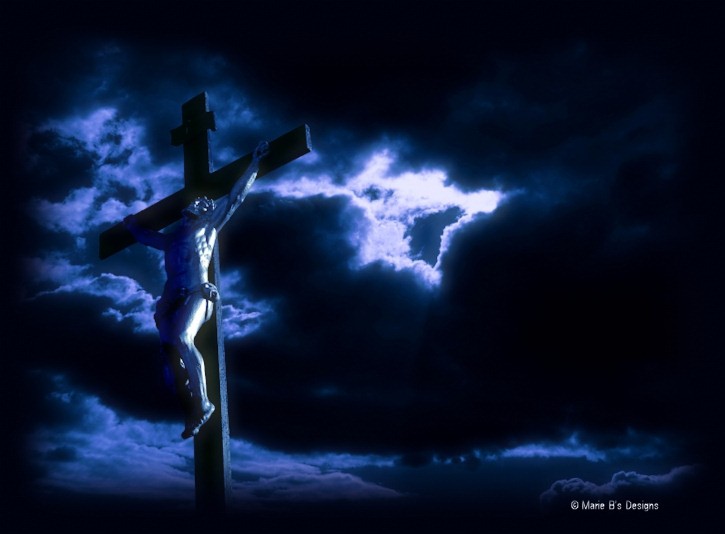 (34) A new commandment I give unto you, That ye love one another; as I have loved you, that ye also love one another.
(35) By this shall all men know that ye are my disciples, if ye have love one to another.
Isn't it wonderful, to dwell in the Word of God all the time. What joy and what bliss. But alas, the trappings of this world caused us to go astray and be separated from the Love of God. He said freely you receive, freely give. By this shall all men know that you are my disciples.
1 John 4:16
(16) And we have known and believed the love that God hath to us. God is love; and he that dwelleth in love dwelleth in God, and God in him.

Consider the hymns, "At Calvary"!

Years I spent in vanity and pride,
Caring not my Lord was crucified,
Knowing not it was for me He died
On Calvary
Mercy there was great, and grace was free;
Pardon there was multiplied to me;
There my burdened soul found liberty,
At Calvary.
By God's Word at last my sin I learned;
Then I trembled at the law I'd spurned,
Till my guilty soul imploring turned
To Calvary

Now I've giv'n to Jesus everything,
Now I gladly own Him as my King,
Now my raptured soul can only sing
Of Calvary.

Oh, the love that drew salvation's plan!
Oh, the grace that brought it down to man!
Oh, the mighty gulf that God did span
At Calvary!